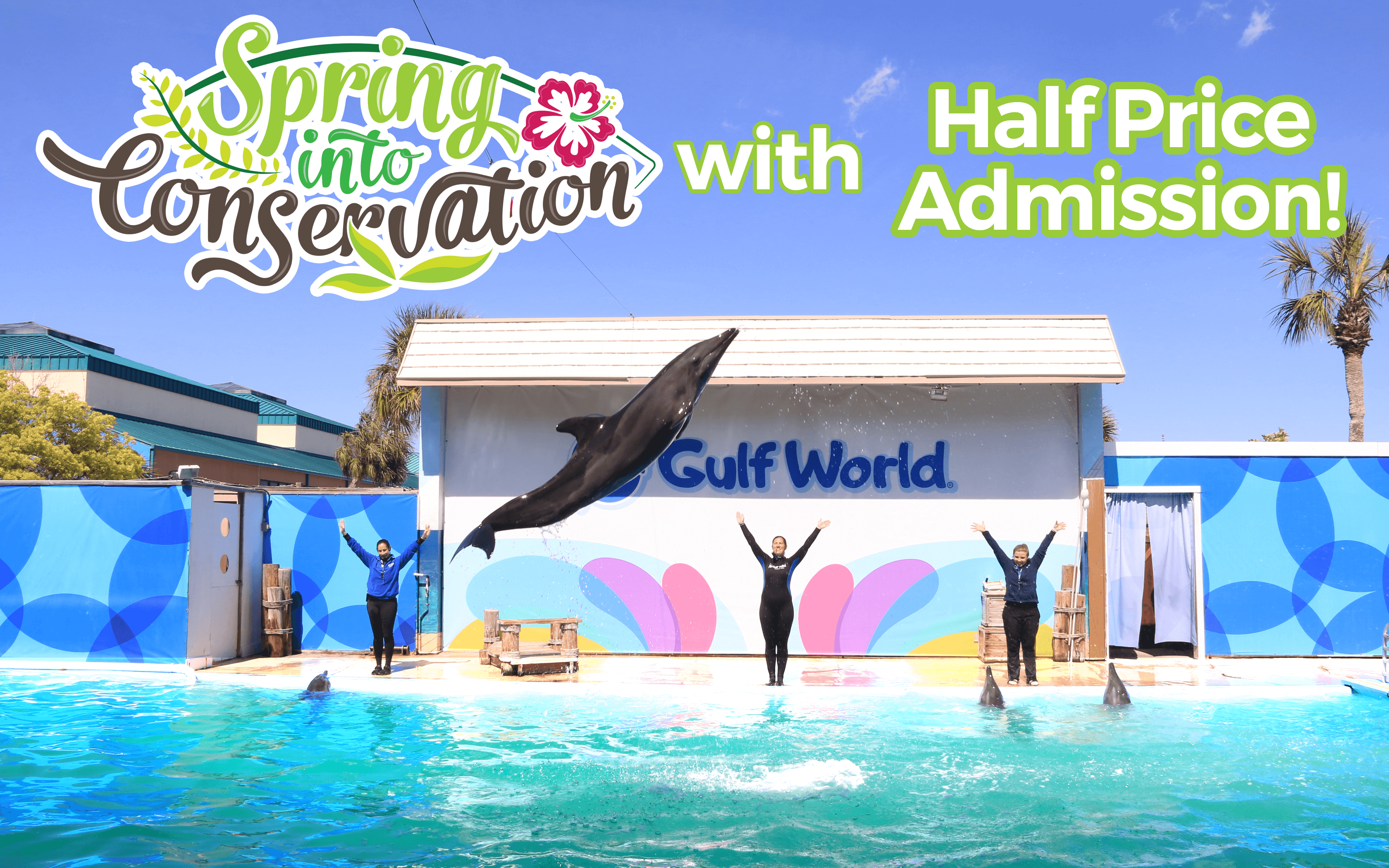 Spring into Conservation with Gulf World!
Enjoy new shows! Experience the "Spring Break Dolphin Style" Bottlenose Dolphin Show and the "Riding the Waves" Sea Lion and Rough-toothed Dolphin Show
Use coupon code: Spring2018 for discount online or mention at checkin
*Cannot be combined with any other discount
Not redeemable for cash
Book Online!